Post by tedp on Apr 25, 2012 20:17:02 GMT
My SO32 came fitted with a Raymarine ST4000+ tiller pilot that from day zero wasn't quite happy. It was slow, the auto tack feature worked only to port and it wasn't very good at course keeping. Last year on our trip to England the power started to fail once or twice when giving full rudder on the pilot. This was traced to a faulty connector on the power relay feeding the instruments (the Tridata and wind instruments are fed through a Seatalk cable, from the autopilot), and repaired.
Last week, when running under engine fresh from the winter storage site, I connected the tiller drive and put the autopilot on 'auto'. The boat went violently to starboard and when I had finally put her back on course, all the instruments were dead. The 15amp fuse in the power circuit had blown. After replacing the fuse when in harbour, I reconnected the tiller drive and started experimenting. It went all over the place and blew another fuse.
Out came all the stuff and I brought it to a repair firm who it seems had their hands full so they didn't do a thing despite promising to ring me back last Monday. So I got the pilot and accessories back from them after paying an 'investigation fee'. Meanwhile, from a fellow Jeanneau skipper, I had obtained another (used) ST4000+ control panel which I installed this morning. Having done the set-up I took the boat out and did the compass calibration turns. That completed, all seemed to work OK. So I tested the auto tack feature, and on the second try, the instruments went dead again. The fuse had blown again. Now the tiller drive was suspect, so I took it home and tested the (unloaded) current draw, which proved to be about 8amps. This should be about 2amps, so I took the unit apart. The motor smelt of burnt insulation, so badly I that put it outside.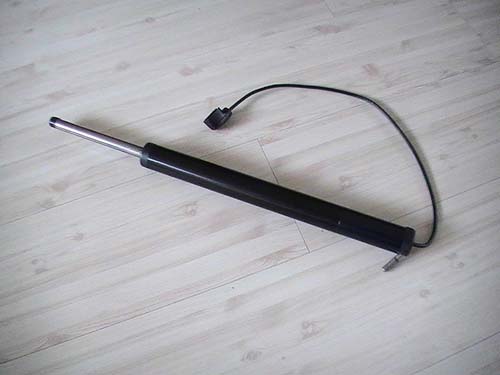 www.009dutch.nl/jeanneau/569_25_04_12_4_08_17.jpeg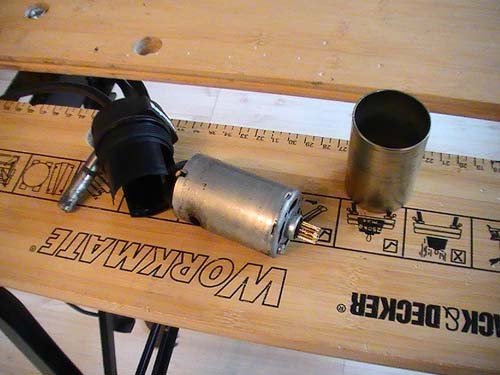 www.009dutch.nl/jeanneau/569_25_04_12_6_37_24.jpeg
On the Web I found a yacht electronics specialist in England who proved to have motors for this particular unit, which supposedly aren't supported anymore by Raymarine (the funny thing is the same unit is used in the SPX-5 pilot). Their part number on a repair manual I found is Q114. I had ordered a motor at 67 pounds, before some wag pointed out to me that the same motor (type RS-555 SH) is made by Mabuchi and costs only a few Euros....
A new tiller drive for the SPX-5 is sold by Raymarine for about 600 Euros, by the way. I thought it useful to point that out...