Post by sailbleu on Mar 21, 2012 4:59:03 GMT
And here we go again , I am aiming for 5000 hits on this topic .
Malcolm has promised me a bonus when we reach the target.
No , no , no , just joking of course .
Infact I would prefer the communication by means of PM , but then many others now and in the future would be deprived from the excellent info given on this board.
So why add a few more pictures to the story.
They do speek more than a thousand words dont they.
Yesterday I took matters into my own hands and went for the full monty.
I was able to connect the gauge set to the compressors low and high pressure so I had the correct readings to service the unit after the repair.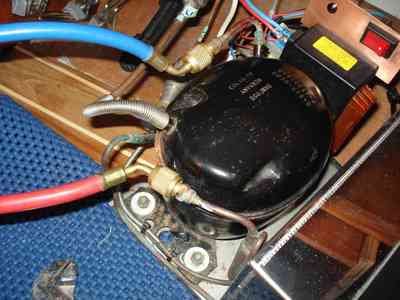 Gauge connected.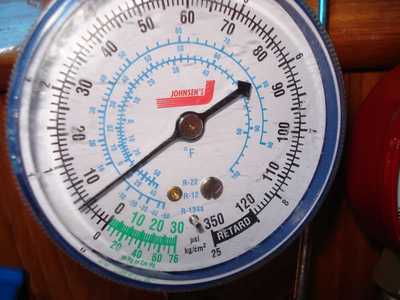 Low pressure after startup , this number stayed nearly the same after 1 hour in operation.
Same goes for the high pressure.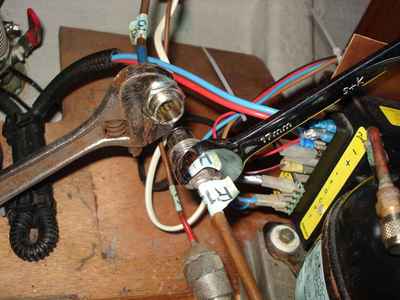 After shuttiung the unit dow and wait for some time I disconnected the quick fittings.
This is how the inside of the fittings look like.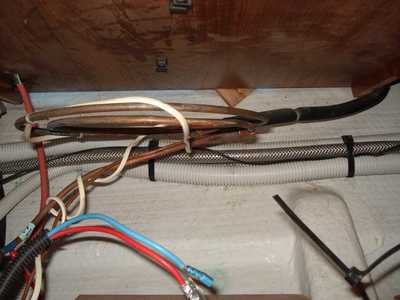 So far for the easy part. Getting the evaporator out was a whole different ball game.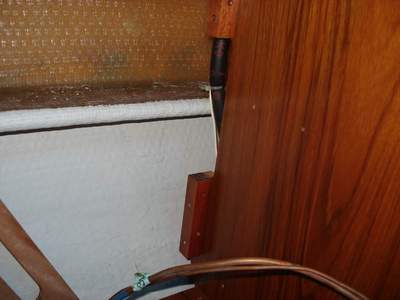 Jeanneau has managed to hide and stash the tubes behind a wooden wall.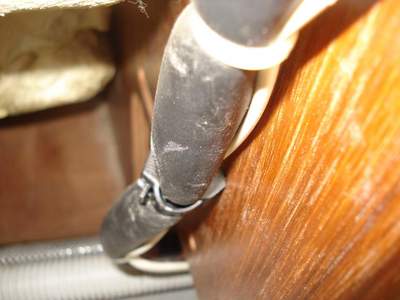 Even tyrapping it in an impossible spot.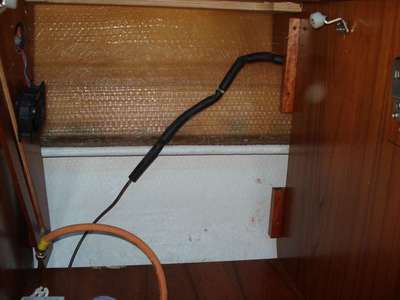 I'm getting there.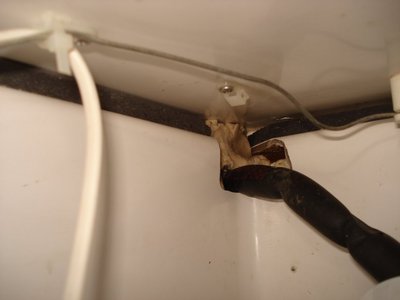 Not much room inside the fridge to shove the tubes through.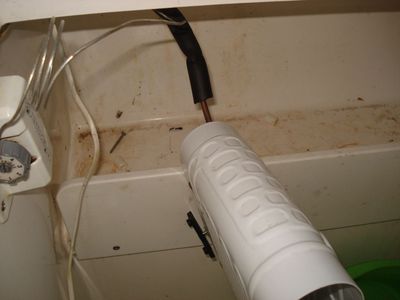 Actually this is a 2 man job , one pulling , one shoving , prevents bending the tube dangerously.
Looking at this pic made me deside to thoroughly clean the inside using my hull polish machine.
Over the years cleaning the fridge with abbrasive kitchen sponges scratches the surfaces thus allowing dirt to have a better grip.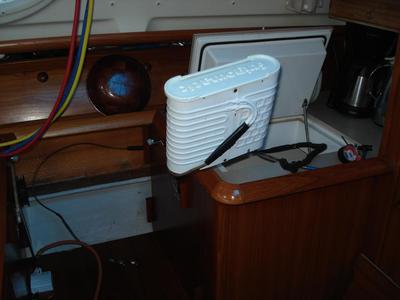 Close to homebase.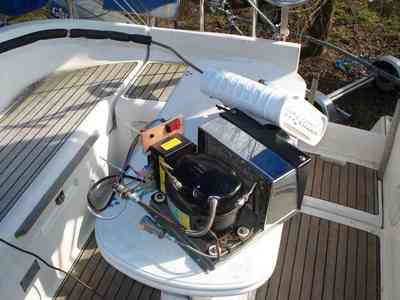 The grand finale , the unit is in my workshop (garage) now waiting to be brutalised.Today's another day , and I will start searching for the proper fittings so I can begin the treatment I've planned.
I might just decide to cut the high pressure line and weld-in an extra dryer/filter instead of fixing one between the quick fitting.
Do I need to take anything sensitive into account while doing the welding Richard ? Do I braze with silver or plain soldering ??
Probably I'll end up making two quick fitting myself on the lathe . After all , I will need them to clean , dry , vacuum and refill the circuit.
Will fill you guys in on the progress , although I guess I'll be at it for week or so.
Regards