Post by MalcolmP on Mar 27, 2020 15:05:03 GMT
When using the forum on android mobiles and iphones the simplest solution is to download the Tapatalk app. Then add this forum to the app - search for the full name:
jeanneau.proboards.com
You can then upload any photo, it will resize automatically.
Also see this alternative option for iphones using Tumblr.
images iphones tumblr
The instructions below are aimed at for desktop and laptops using Windows operating systems, but can be used on a tablet or even large screen mobile, if you switch to "desktop view". Some adaptation may be needed if using Apple MAC OS devices, but I am advised that if using Safari then
postimages
mentioned below works well on ipads and iphones.
---
Adding photos to threads on this forum, unfortunately is not automatic and does require a few additional steps, but these can be quickly mastered.
Note that the images that you want to show must be loaded and stored somewhere else on the internet and also have to be on a secure site – IE one that is
https
There are now many options where you can store images and often they are free. At the end of this article is more information on possible image hosting site alternatives, but for this example I will use
postimages.org/
which is quite simple.
On
postimages.org/
you
do not need to create an account
to load a photo, just click on the "Choose images"' bar this will open up your file storage.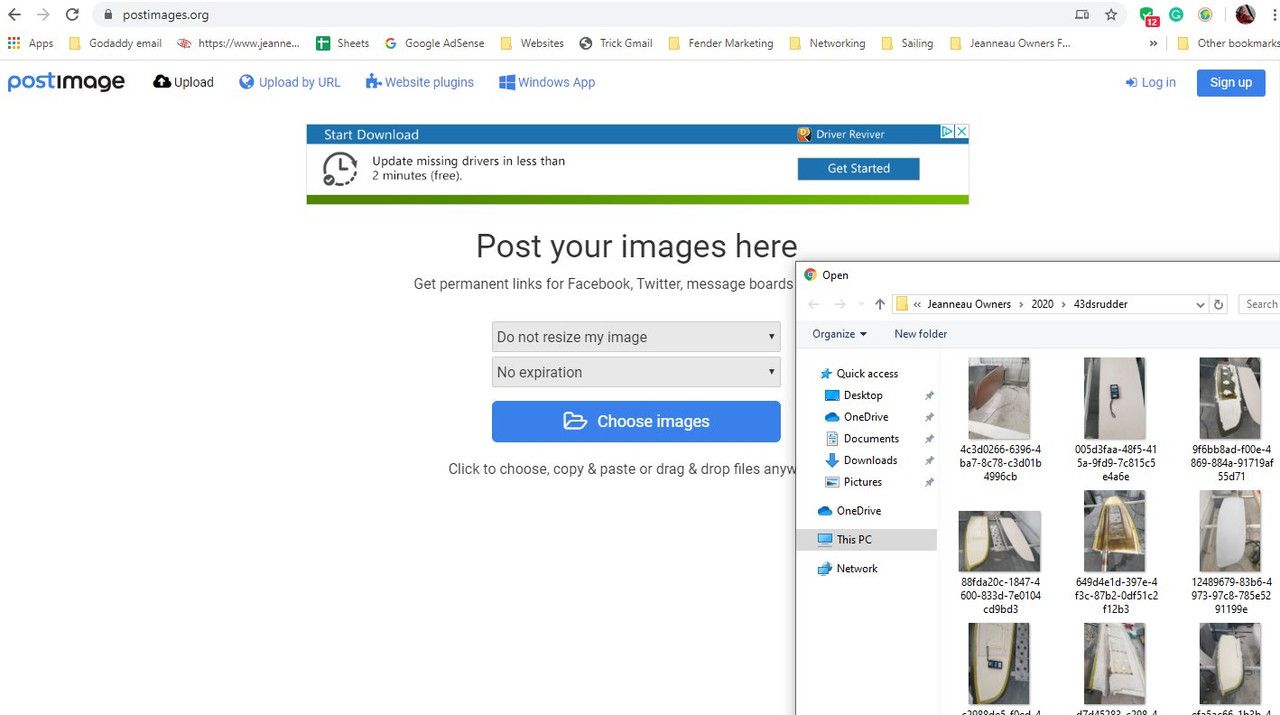 Navigate to, then select the image you want. It is good practice not to load massive photos, if they are smaller they will load faster and also your upload time should be less. On postimages you can select the size, I have found that 640 x 480 (message boards) perfect for use on the forum.
You will then see a screen that says the image uploaded has been completed and below that a list of link options.
Select "Direct Link" as shown below - Tip if you click on the icon at the end of the direct link row it will copy to your clipboard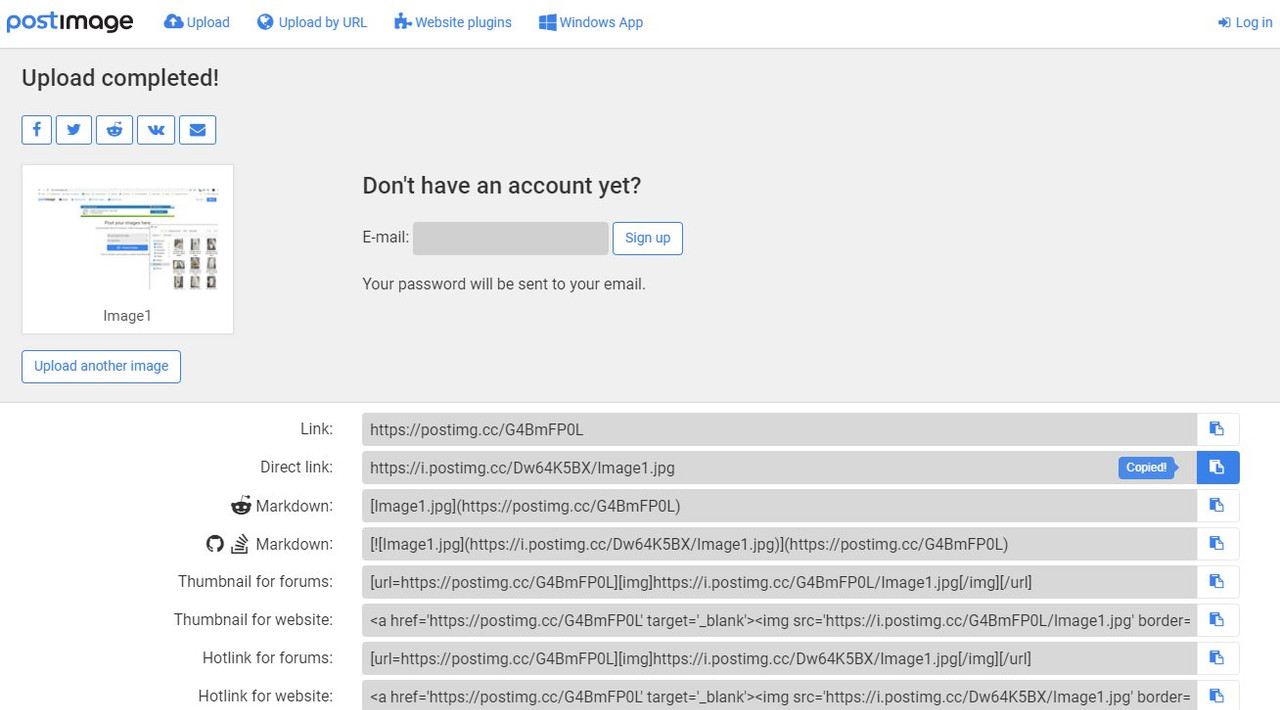 Then open the Jeanneau Proboards forum, log in, then open or create the thread where you wish to insert the image.
Click the "Insert Image" button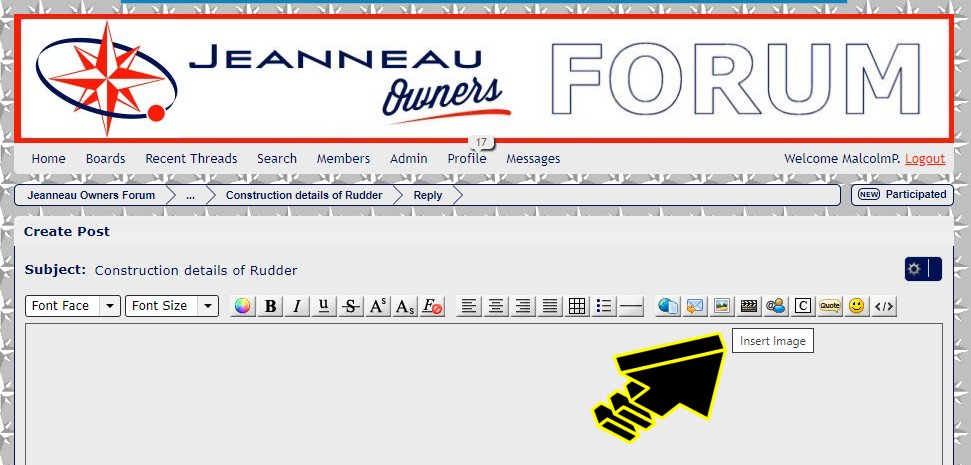 A dialogue box will open, then simply paste in the url you have just copied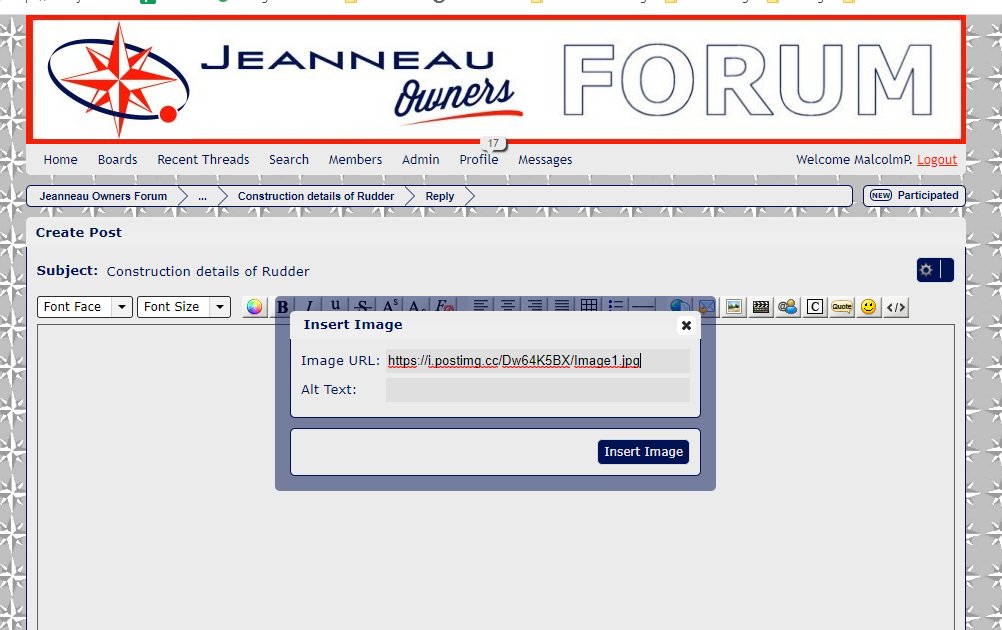 Click "Insert Image" and that is it. Repeat the process if you want to add more images.
---
Other images hosting options:
You need to have the full URL image. Shortened URL's may not work. EG - get .jpg or .png etc showing
Google photos will also work, but you do need the FULL address (which is really long) not their initial shortened version
You can also use Facebook, upload but ensure the image is public. Then right click the picture and open in new tab, copy the url from the address bar.
Tumblr works on iphones - see this
helpful guide by Hoppy
There are more options here:
www.techradar.com/uk/best/best-image-hosting-websites
Flickr and Imgur have also been recommended by many, but the links do not provide an simple direct link, so need additional editing.
If you create an account on Imgur it is wise to go into the Privacy settings and turn off the many default options that can give access to advertisers of your account