Post by tsenator on Mar 2, 2019 15:41:42 GMT
Hello Jeanneau Owners - This is my 1st Post - I just bought a 2003 43 DS last Summer and have been doing ALL sorts things over the past year - I really should have introduced myself and posted about the boat and my experiences, but the past 10 months have been crazy - Well here we go with the Salon main tank "pick up" tube . I noticed I was getting air when I turned on the water valve for the Main Central Salon water tank, even just a little while after filling the tank . I tracked it down to the "pick up" tube on that tank.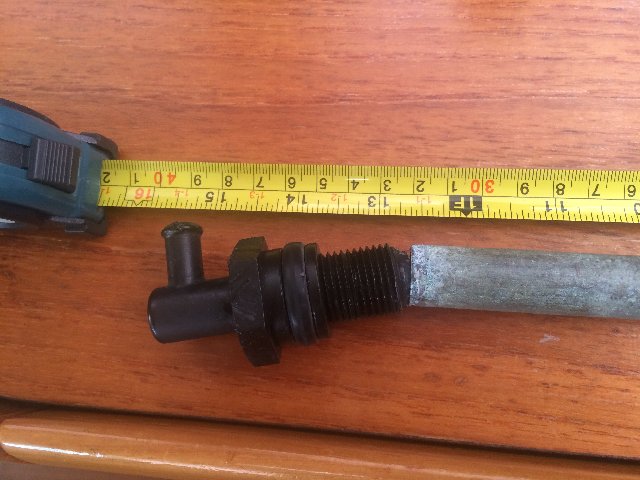 www.23hq.com/tsenator/photo/52185389/original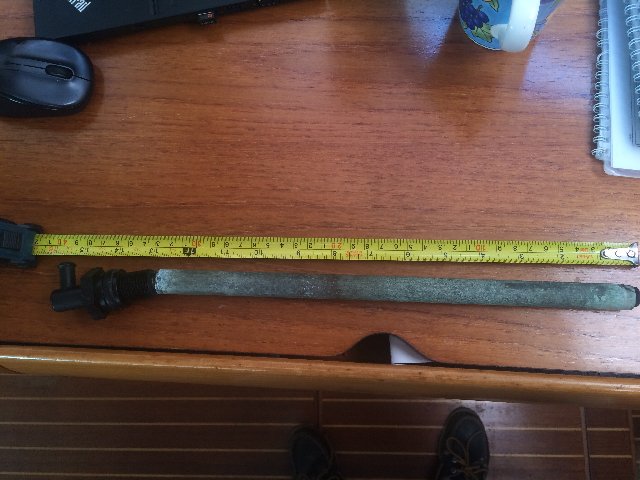 www.23hq.com/tsenator/photo/52185390/original
Most tanks draw their water from the bottom but on this water tank its a pick up tube that draws from the top, and as you can see at the junction of the tube to the black plastic screw in part it cracked slightly (I'm not sure how that would happen its in the tank protected from everything but maybe sloshing water) .

I tried epoxying and gluing to no avail. Terry at Jeanneau parts has been great trying to track it down , but still nothing and I fear it won't be easily source able .
I do think I found a temporary fix though, I broke off the last of the "nub" holding the metal pick up tube and I drilled the hole at the base of the black plastic fitting to enlarge it with a 1/2" drill bit. That allowed for a perfect snug fit with a 3/8" (inside diameter) solid pex tube I got from Home Depot . Just to be sure it stays I put a little 'plastic epoxy' on it. I tested it with my tongue and sucking in to see if there are any leaks and it seems to hold well.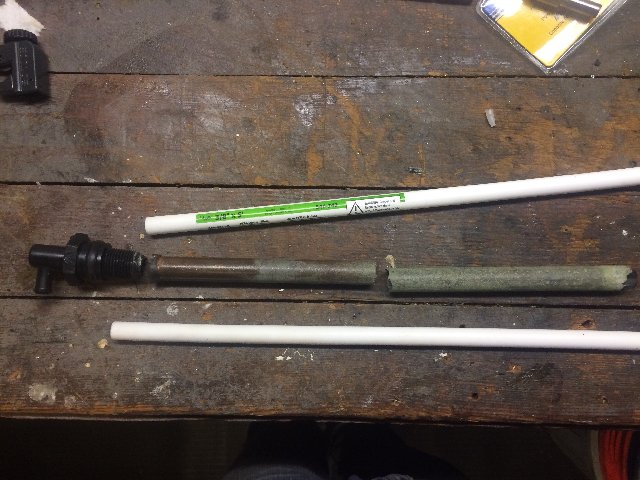 www.23hq.com/tsenator/photo/52185498/original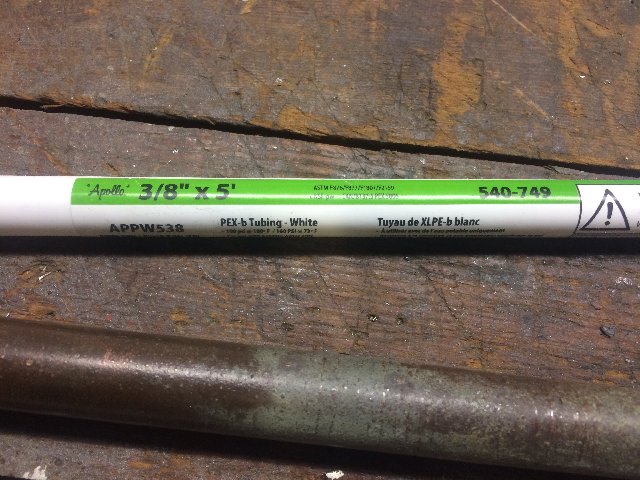 www.23hq.com/tsenator/photo/52185501/original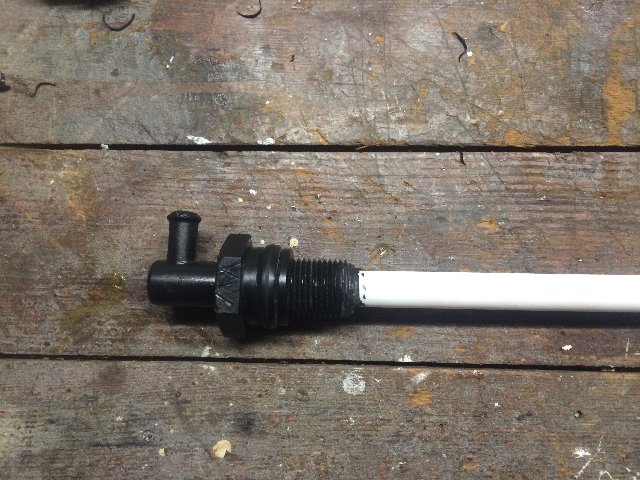 www.23hq.com/tsenator/photo/52185502/original
I also made one out of brass 1/2" 'nipple' from Home depot. It seems the threads are the same , but I don't like metal threads in plastic screw holes , its too easy to strip the threads of the plastic , also it doesn't have the round "rubber gasket" (above the red tape) that would tightly seal the tank. Without that I beleive the water tanks would slowly leak out water when over filling (not a huge deal as only overflow would go out and its only fresh water "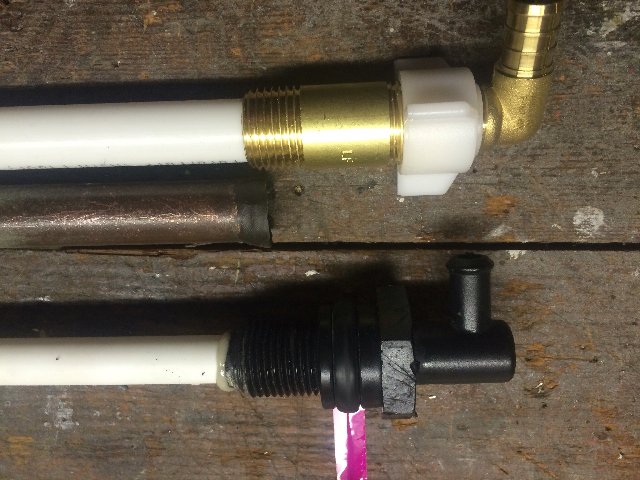 www.23hq.com/tsenator/photo/52185506/original
Time will tell - Hope this helps someone else