Post by seattle519 on Aug 17, 2016 2:01:27 GMT
A few answers:
The only problem with mounting instruments on the mast is the distance. That is why we choose the 10" Garmin units. Average crew age was over 60 so the old eyes need all the help they could get. The good news is everyone can see them. How else would the trimmers know what to do?
Instruments were essential especially at night when there usually was NOTHING to see due to overcast sky. In emergencies we could turn on the foredeck flood light and still see to drive.
IMHO the most important information is TWS and AWA. Since the sea conditions were so confused and rough there was little continuous sail trimming. It was up to the driver to maintain a correct wind angle. Sail trim was changed only as the true wind angle changed.
HDG and COG are used to understand drift due to tide and wind. The numbers rarely were the same. Interesting strong current rivers out in the ocean.
BSP is boat speed through the water.
POL is the percentage of our expected speed for the existing wind velocity and angle. This is calculated off the boat polars we entered into our routing software, Expedition. We would download the weather GRIB files every 12 hours and run a new route calculation. We would then set a waypoint 200-300 miles out and drive to that point. The very bottom left number DPT is the distance to that point and every five seconds it changes to course angle to the way point. Much different thinking when you have to plan in one week time frame and thousands of miles to race.
The routing software also helped us keep a good eye on tropical storm Darby. The storm kept the wind velocity up so we were able to just finish in front of it. Not something that you would want to be a surprise. The Expedition software cost $1500 but there are similar programs out there with little cost that do most of what cruisers need. It will supply a fairly accurate course solution for your specific boat (based on it's speed potential) and the predicted weather. We found it quite accurate out four days. Run every day for continuous visibility. The routing software runs on a dedicated laptop mounted below the nav station.
All other instrumentation is Raymarine. We installed a dual data buss with one crossover. That way we can hang any Raymarine or Garmin hardware we want.
Our sails were from Ullman Sails and were built in South Africa. We were happy with the quality and price. We did get a package discount since we got over a dozen sails...
Dean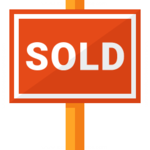 I was just looking at the blog site for Equus (519 in VicMaui race) and found this photo
A few times, usually when in the companionway trimming the main, I've realised the value of having the instruments on the mast.
I'm not sure how useful all of them are for the crew, especially COG/HDG. I do like the idea of TWS/AWA especially the AWA as a number and I must see I can put that on my RM i70
The top one really catches my attention, I don't know what BSP is (speed but what speed?) but the POL 96% would be great to have. I assume that it is saying they are sailing at 96% of their polar speed. Could BSP be the Best Speed and their goal to achieve 100%?
It would be nice if RayMarine could give us that information