Post by hoppy on Mar 5, 2017 21:09:02 GMT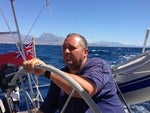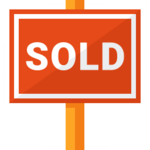 The bimini and spray hood will stay onboard for cruising and if I was to relocate the winches, then I will just use the inboard winches just like I did for the first 3 or 4 years before I added the extras.
the most important things for family sailing are :
- hot water - huge amounts of hot water
- fresh water - huge amount of fresh water, tons of it...
- electricity - huge amount of it 12v and huge amount of 220v
- large LED TV( as less possible consumption) in the saloon with built in DVD/B-RAY and USB disk with child films - expect it to run about 10h a day - also tablets with at least 4 powerful USB-s charging in every cabin.
- microwave - Steam Sterilizer is a must - either microwave type ( less energy consumption on the way) or electric type in you stay at marina's
- washing facility - a automated washing machine ( private - mothers do not like mixing baby stiff with adults stuff , especially with random adults in the washing facility at the marina) machine like the one that I was talking but you were making fun

for 3kg ) will make your wife agree to come with your daughter a lot more then without it...
- CLEANLINESS OF THE BOAT - mothers love clean boats - if you can hire a local cleaner who cleans and leave the boat smell on cleaning chemical - do not hesitate hire her asap - no matter how expensive worth every penny ....
- get all the baby safety stuff - although we did not really use it much - my daughter still hate lifejackets and refuse wearing one... but Baltic has a baby one which is really safe
- change your doors, ALL OF THEM to be unlockable - if your daughter lock herself by mistake in a room or head you will experience huge nervous breakdown from everyone around and may endup with never on a boat again ...
- YOU SHOULD ALWAYS BEEN ABLE TO SEE YOUR DAUGHTER when on or around the boat - my daughter fell from the pontoon about 30meters away from us when she was 2years old ! we both ( me and my wife) almost got a heart attack! - when we arrive at the end of the pontoon the water was completely calm and our daughter was nowhere to be seen ! my wife jumper in the water the water the same second to try to dive and find her.. luckily our daughter was holding one of the pontoon piles under the pontoon and was not visible easy... all was OK - and although the chance in calm water a baby to actually drown until under 4 years old is zero (because her instincts prevail her brain before reaching 4)- when it happens to your child the zero chance do not matter - in brief START INVESTING IN SWIMMING LESSONS NOW if you ever plan to have your daughter around water.
Got the new 40 litre hotwater system onboard.
Will keep the water maker onboard as for longer races we can stay light. Mine does 60l/h perfect for family use, you should upgrade yours as your family will appreciate it

A 15" laptop will suffice for TV
Micro? no... boiling water will do the job
We can had wash with our excessive water supply
No need for a cleaner when we are so close.
For overnight sails I run jack lines up the middle of the cockpit either side of the table. It is also perfect for toddlers for all sailing conditions
The doors are unlockable from the outside
Swimming lessons is pretty much a standard thing for Aussie children